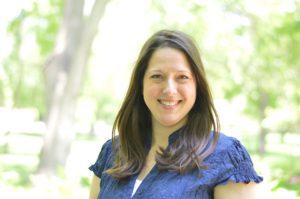 Hi there, I'm Julie.
I believe it is important for you to connect with your therapist.  I think it's only fair I share just a bit beyond my work experience so we can get to know each other.   I have my own personal experience with infertility.   My husband and I were able to became parents through foster care adoption.  I'm here to tell you, there is hope.  Life may seem uncertain right now.  After significant deaths, my life was different.  After infertility treatment, my life was different.  After becoming a foster & adoptive parent, my life was different yet again.   I have and will continue to grow and deepen my relationship with my spirit through these experiences.
I am a Licensed Clinical Professional Counselor, Nationally Certified Counselor and a Registered Art Therapist .  Art Therapy and Counseling are a second career for me.  I decided to make a career change after being a caregiver for my mother-in-law who died from esophageal cancer in 2003. At that time, I knew I needed to be doing something different and my career was no longer satisfying me like it had in the past. Therapy is an ideal match for me – I couldn't be happier as a therapist.  I am so honored to have folks like you share their life struggles with me when the times are the toughest.  I am a student of life and I learn from my clients everyday. It's absolutely amazing to learn from you, share with you and be a partner in your growth.
Your Experience is Unique
I believe you do not need to cope in isolation and your experience is not open to judgement or comparison.   I can relate that life can seem unsettled while you are trying to determine the next step. That's why I offer different ways for you to get the support or help you seek within your realm of comfort, need, or intensity.  From podcasts & YouTube videos to online communities and courses to insight-oriented therapy – all can help you connect with hope and confidence again. Our work together is for you to become aware of your personal strengths, improve coping, awaken your spirit, develop a deeper connection with yourself, improve stress management, adjust to life challenges and find growth through your struggle.  I provide a safe space, listen, provide reflections, and customize a plan to meet your unique needs.  The choice is yours as to how you get the support you seek.
Intention & Specialized Counseling Focus
Before I started private practice, it was common for me to provide therapy referrals to women and couples.  Though these clinicians were very talented in many ways, it seemed that I continued to receive feedback that they "just didn't get it"  when it came to their unique situation.  I saw a specific need that deserved specialized support that would companion, empower, discuss the tough points with compassion, and recognize the complexity of issues surrounding fertility, perinatal and grief support. These three core areas are intentional and are interwoven in the life cycle of families.  Additionally, my group members and clients wanted and still benefit from the expressive therapies and art therapy approach that is unique to my services. I am passionate about providing this service and this awareness is the spark that brought me to private practice and creating Chartreuse Center.
Specialized Experience
Since 2009, I have provided counseling and art therapy for hospice patients and the bereaved whose grief is due to the loss of a loved one or loss through a long term illness, sudden death, miscarriage or still birth. I have enjoyed working with ch
ildren, teens and adults with a variety of life and loss issues.  For a number of years, I have companioned couples with primary and secondary infertility by facilitating a monthly general infertility support group for RESOLVE, the National Association for Infertility Awareness.  I am committed to supporting couples through various fertility issues and have a Certificate of Completion in Perinatal Mood and Anxiety Disorders from Postpartum Support International.  I enjoy sharing the power and effectiveness of art therapy with others and have presented at hospitals, schools, organizations, churches and professional associations.
Education & Memberships
This is the same old information that you expect to read about a professional… so, here it is. I hold a dual Master's degree in Counseling Psychology and Art Therapy from Adler University.   I believe in connecting with other professionals and staying current in my areas of specialization.  I hold professional membership with:
American Art Therapy Association (AATA),
Indiana Art Therapy Association,
RESOLVE, the National Infertility Association
American Society for Reproductive Medicine (ASRM) and
previously a member of National Hospice and Palliative Care Organization (NHPCO).
So, now you know a little about me… take some time to look around the site, read some blog posts or listen to some podcasts.  Get to know how I work.  I'm not all too different in therapy, the communities or courses.  I am who I am – that's who you are getting.